eduroam on Windows Vista
These instructions are for configuring wireless access to eduroam on Windows 7 using the built-in wireless networking configuration utility.
Configuration Steps
Go to Start, then Control Panel, then Network and Internet, then Network and Sharing Center
From the list of tasks select Connect to a Network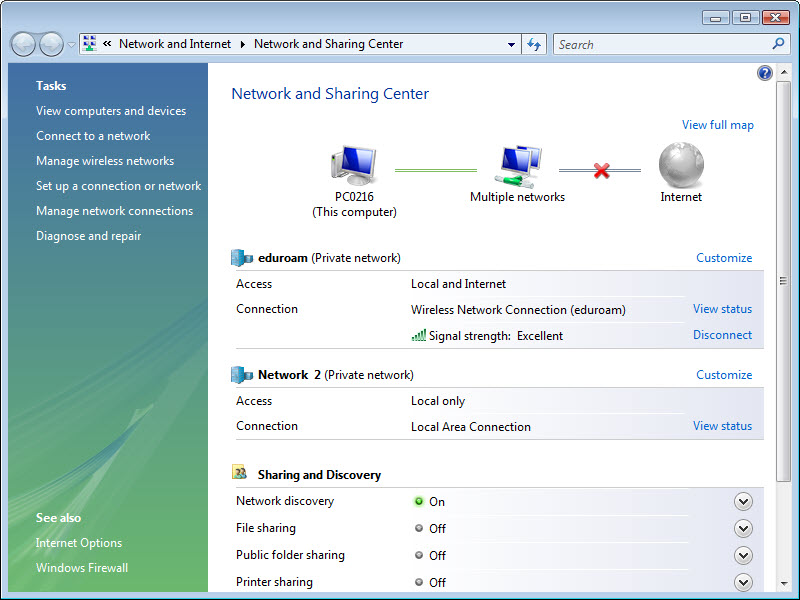 From the list of available wireless networks choose 'Manually connect to a wireless network'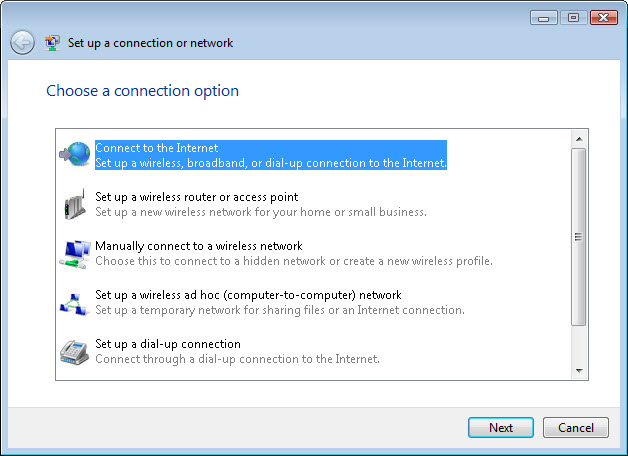 You will then be asked for information about the wireless network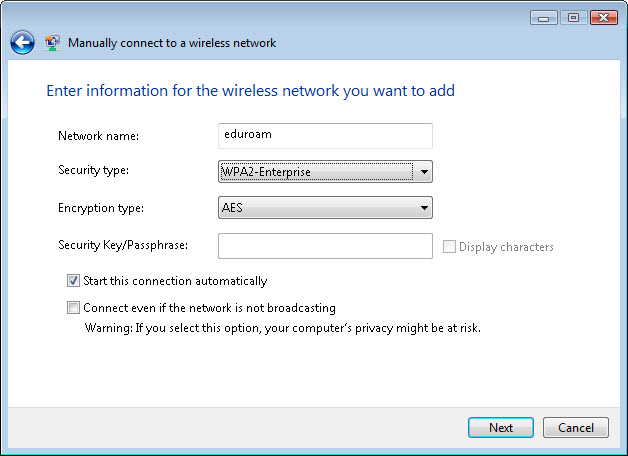 In the Network name box, type eduroam (note the lower-case 'e').
From the drop-down lists:

For Security type choose WPA2-Enterprise (or WPA-Enterprise if your wireless card doesn't support WPA2)
For Encryption type choose AES (or TKIP if your wireless card doesn't support AES)
Select Next. You should now be told that eduroam has been successfully added. Select Change connection settings
This will bring up the network wireless connection properties.
On the Connection tab un-check Connect to a more preferred network if available. The result should look as below: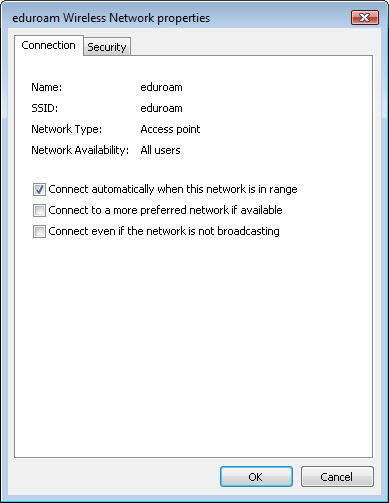 Select the Security tab.
From the drop-down list for Choose a network authentication method choose Protected EAP (PEAP)
Select Settings…
Complete the settings in this dialogue box as shown:
Make sure Validate server certificate is ticked.
From the list of Trusted Root Certification Authorities find CA-CBSU and tick the box next to it. If CA-CBSU is not in the list of Trusted Root Certification Authorities then go here
Tick the box next to Do not prompt user to authorize new servers or trusted certification authorities
The drop-down list under Select Authentication Method should already have Secured password (EAP-MSCHAP v2)selected – select the Configure… button next to it to open the EAP MSCHAPv2 Properties dialogue box: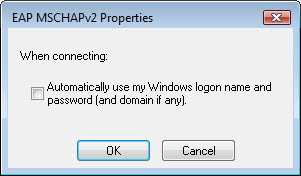 Untick the box next to Automatically use my Windows logon name and password (and domain if any) then selectOK, then select OK to close the Protected EAP Properties dialogue box
Select OK to close all the various dialogue boxes
On the Manually connect to a wireless network window, click on Connect to…
Double click on the eduroam network
Click on Enter/select additional log on information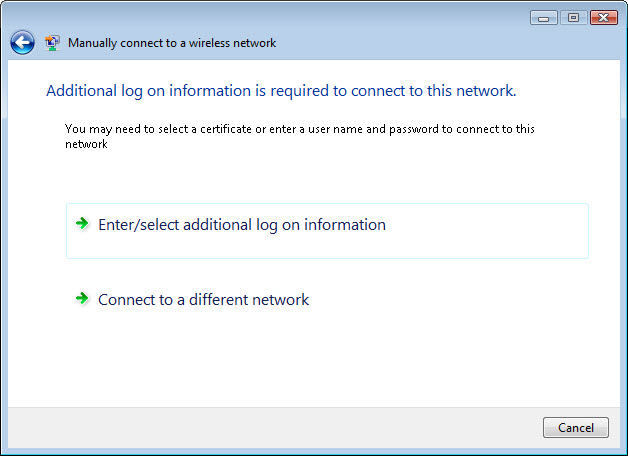 You will then be requested to enter your credentials. Enter the following information only:
User name, in the form of: <user>@mrc-cbu.cam.ac.uk
Password
Then click on okay
You should now see a window stating that it is connecting to eduroam
You are now connected to the eduroam network