Internet Explorer or Chrome
If you are using either Internet Explorer or Chrome you will need to manually install your recently downloaded certificate.
Double click on the certificate
Click on Install Certificate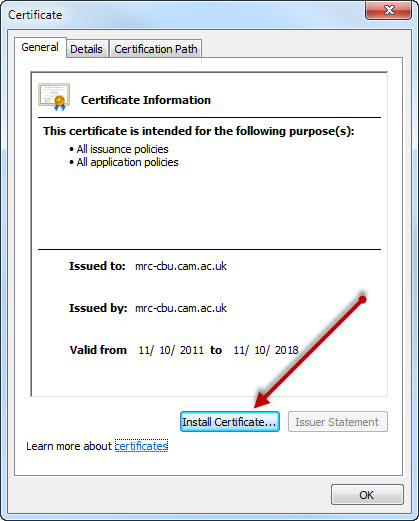 Click Next, then Next and finally click Finish.
However this is only accessible by the Internet Explorer and Chrome web browsers. For Firefox read below.
Installing the certificate in Firefox
On the main menu to 'Tools' then 'Options'.
Click on the 'Advanced' tab.
Click on the 'Encryption' tab and then click on 'View Certificates'.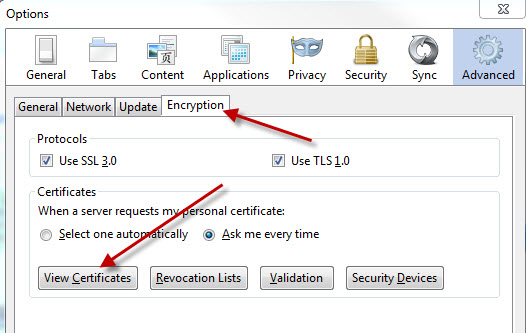 Click on the 'Import…' button.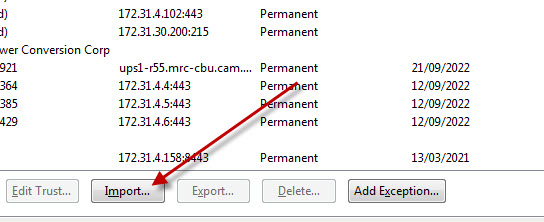 Browse for the certificate you downloaded earlier, select it, then click 'Open'.
Tick all three boxes on this page, then click on 'OK'. Note: Different versions of Firefox may have slightly different options on this window.
Click on 'OK', then 'OK' again.
The certificate is now installed and ready to use.