Lifebrain – Public lecture on healthy aging – 26 March 2019
A healthy brain is essential to enjoy a productive human life. How do our brains change across our lifespan? What is healthy ageing, and how do we encourage it? How can we maintain a healthy brain in older age? Brain health researchers will present some of their current findings.
Event details
Tuesday 26 March 2019
18:00 – 20:00
MRC Cognition and Brain Sciences Unit, University of Cambridge
15 Chaucer Road, Cambridge CB2 7EF
Unit Directions
Registration is required. Numbers are limited to 90 attendees so please register your attendance via the Eventbright registration page (link will open in a new page): Lifebrain lecture: Eventbright registration
Full programme details are available here: Lifebrain Poster and Programme
Limited parking on-site.
Refreshments available.
Previous events held at CBU
MRC CBU Science Night – 2018 Cambridge Science Festival
Making sense of the mind and brain
As part of the 2018 Cambridge Science Festival (12th – 25th March), the MRC Cognition and Brain Sciences Unit (MRC CBU) will be hosting another in-house Science Night, exploring parts of the various research programmes being carried out at the Unit.
This will be held on:
Wednesday 14th March 2018 at the MRC CBU – Directions to the Unit: http://www.mrc-cbu.cam.ac.uk/contact-us/
Event details:
Doors open at 6pm, where you can get involved in some exciting hands on demonstrations and experiments led by MRC CBU researchers and scientists. From 7.30pm – 8.30pm you are welcome to join us to listen to four short talks, covering a wide range of interesting topics from some of the Units leading researchers.
Booking is not required, however, we have a maximum capacity of 90 people for health and safety reasons.
Workshop : Understanding and supporting mental health and learning in children
Saturday 11th March 2017. 10am-3pm
This workshop is free of charge.
To book a place please email: CALM@mrc-cbu.cam.ac.uk
Cambridge Science Festival at the CBU
16th and 18th March 2016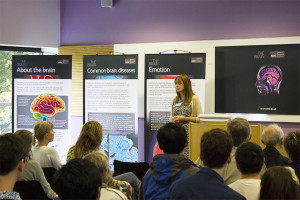 As part of the Cambridge Science Festival we organise events exploring parts of the research work being carried out here at the Medical Research Council Cognition and Brain Sciences Unit. Science Week events are held once a year, in Spring.
Science Night – This year our open evening of demonstrations (6-7pm) and talks (7-8.30pm) will be on Wednesday 16th March 2016.
Pictures of You
Friday 18th March 2016 5 – 7.30pm

Inspired by the 'mental imagery', emotion and the study and treatment of bipolar disorder, Pictures of You presents the intriguing meeting of two friends after many years apart. Full of unexpected lightness, warmth and love, the play explores the challenge of recalling the past and picturing the future…
 
Previous Science weeks events may be of interest.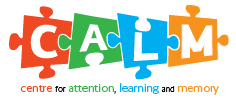 Understanding and supporting problems in emotion and learning in children
Saturday 16th April 2016, 10 – 3pm
For more details click here
International Conference on Working Memory
ICWM 2014 was held in Cambridge on 9th-11th July 2014, hosted by the Medical Research Council Cognition and Brain Sciences Unit. This conference was held in celebration of the exceptional contributions of Alan Baddeley and Graham Hitch, on the 40th anniversary of the publication of their model of working memory in 1974. The conference covered the full range of theoretical and empirical approaches to the understanding and study of working memory.
The meeting was held at the University Arms Hotel in central Cambridge. On the evening of the first day, we held a garden party at the MRC Cognition and Brain Sciences Unit, formerly the Applied Psychology Unit, where Alan and Graham's early work was conducted.
We have produced a picture gallery and a set of films of the talks – see here.   More information on the conference can be found here.
Understanding and exploring cognitive deficits following brain injury

Wednesday 11th February, 2015
This workshop was designed to introduce health professionals, charities and related practitioners working with individuals with brain injury to relevant research and services at the MRC Cognition and Brain Sciences Unit in Cambridge. The programme included the following topics and speakers:
Memory training: Cognition, the brain and acquired brain injury – Duncan Astle, Darren Dunning & Joni Holmes
Home-based interventions for attentional and memory problems in stroke patients – Polly Peers
Assessing frontal lobe problems after brain injury – John Duncan
Depression and cognitive-affective processes following brain injury – Fionnuala Murphy
The missing left: new insights into unilateral neglect – Tom Manly & Andrew Bateman (Cambridge NHS Community Services)
The Cambridge Cognitive Neuroscience Research Panel: What is it and how can it help you? – Sharon Erzinclioglu
Gender Equality in Science – Pathways to Success
Tuesday 10th March, 2015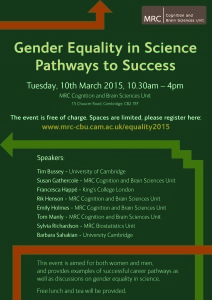 The event was aimed for both women and men.
It aimed to raise awareness to gender equality issues and to support successful career paths for early-career researchers of both genders.
Several speakers talked about their career paths and their view about gender equality in science, as well as about the efforts that are being done to achieve that (e.g., flexible working arrangements, Athena SWAN).
The speakers:
Tim Bussey – Department of Psychology, University Cambridge
Susan Gathercole – MRC Cognition and Brain Sciences Unit, Cambridge
Francesca Happé – MRC Social, Genetic and Developmental Psychiatry Centre, King's College London
Rik Henson – MRC Cognition and Brain Sciences Unit, Cambridge
Emily Holmes – MRC Cognition and Brain Sciences Unit, Cambridge
Tom Manly – MRC Cognition and Brain Sciences Unit, Cambridge
Sylvia Richardson – MRC Biostatistics Unit, Cambridge
Barbara Sahakian – Department of Psychiatry, University Cambridge