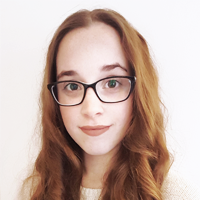 Rebecca Williams
Student
---
Rebecca.Williams@mrc-cbu.cam.ac.uk
01223 766 166

My work focusses on understanding the neural underpinnings of apathy and impulsivity in people with frontotemporal lobe degeneration. This involves using a wide range of computational techniques, including Bayesian approaches and dynamic causal modelling, in parallel with MEG neuroimaging.

I am also interested in how we can use self-report measures to predict clinical outcomes in patients. Rather than focussing on the answers themselves, my past research has explored differences in response patterns between patients with frontotemporal dementia and healthy controls.

My research is supervised by Professor James Rowe.