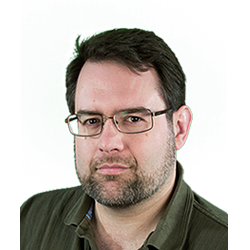 Mark Townsend
Technical officer
---
mark.townsend@mrc-cbu.cam.ac.uk
01223 767756

I'm involved in general maintenance of non-IT systems and devices, ordering of supplies and non-capital equipment and construction of customised experimental equipment. I'm also one of the team that handles Display Screen Assessments.

I provide assistance to visitors making use of the unit's presentation facilities for meetings and interviews as well as supporting use of the MRI, MEG and EEG facility's stimulus delivery systems that were all built in our workshop.

I handle the day-to-day running of the unit's security, access and phone systems as well as asset management systems and safety testing on electronic equipment. All electronic equipment running from the mains should pass through the workshop for safety testing when being used in the unit.