Our programme has two aims:
To take a transdiagnostic approach to understanding the core processes involved in the onset, maintenance, and recovery from affective disorders – defined broadly as mood, anxiety and stressor-related disorders such as depression and posttraumatic stress disorder (PTSD) – in children, adolescents, and adults.
To translate this understanding to generate novel forms of psychological treatment for these syndromes and to provide greater clarity concerning the mechanisms of action of existing treatments.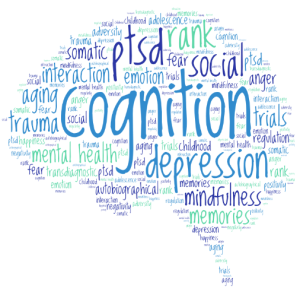 Our research is guided by the MRC's framework for developing complex interventions and occupies a trajectory ranging from basic cognitive neuroscience through to randomised clinical trials. This work is grounded within a transdiagnostic framework, taking the view that the greatest potential for understanding and treating affective disorders is to focus on maladaptive underlying psychological and biological processes that cross traditional diagnostic boundaries, rather than pursue diagnosis-led research.
We use cognitive-experimental, psychophysiology, psychophramcology and neuroimaging methodologies in the laboratory and prospective longitudinal and clinical trial designs outside the laboratory. Our basic and pre-clinical science is carried out at the CBU. Our clinical research is carried out at the Cambridge Centre for Affective Disorders (C2:AD) directed by Tim Dalgleish.
Current work streams
Research Team
Tim Dalgleish, Clinical Psychologist, Programme Leader & Director of C2:AD
Anna Bevan, Clinical Psychologist & Senior Investigator Scientist
Jason Stretton, Investigator Scientist
Siobhan Gormley, Investigator Scientist
Anke de Haan, Research Fellow
Rachel Knight, PhD Student
Maris Vainre, PhD Student
Alice Roe, PhD Student
Nimrod Hertz-Palmor, PhD Student
Hannah Clegg, PhD Student
Anna Sakol, Research Assistant