Cambridge Memory Meeting 2014
Tuesday, May 13th, 2014, 9:00 AM – 5:00 PM
Venue: MRC Cognition and Brain Sciences Unit, Chaucer Road
Final program available here. 
This year the Cambridge Memory Meeting is to be hosted by the MRC Cognition and Brain Sciences Unit. The aim of this meeting is to  bring together researchers from across Cambridge who specialize in the Psychology or Neuroscience of memory in humans or non-humans. The meeting held last year was a great success, and following in its tradition we intend for this year's event to be a friendly, informal meeting in which students and postdocs can present their research in a supportive environment.
Meeting Format
Each research group is encouraged to nominate a post-doc or graduate student to provide a 15 minute talk (allowing an additional 5 minutes for questions) with other group members invited to submit posters. Nevertheless, we also welcome presentations from senior scientists. The event is free, however, registration is required to secure your place. Please read at the registration section below for further details.
Directions
The Cognition and Brain Sciences Unit is located on Chaucer Road, just off Trumpington (see map here including a pdf version here). Please note that parking is extremely limited in the surrounding area; for this reason we strongly recommend that attendees plan on arriving via train, bike or bus. Should special circumstances apply, please contact the conference organizers at the address provided below.
Tentative Schedule
| | |
| --- | --- |
| 9.30am | Arrival, morning coffee |
| 10.00am – 12.20pm | Talk session 1 |
| 12.20pm – 14.00pm | Poster session during lunch |
| 14.00pm – 16.40pm | Talk session 2 |
| 16.40pm | Closing Remarks and Pub Social |
| | |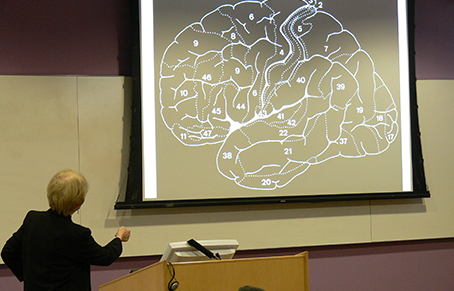 Registration
To register, please click here. Please note that speakers will be asked to email us their slides at least one day prior to the event to permit us time to load them onto our presentation computer. It would also be wise to bring a back-up copy on a memory stick.
Detailed Program
Click here. 
If you have any questions…
Please contact the conference organizers at camm2014@mrc-cbu.cam.ac.uk.