Working memory is vital for holding information in mind in the course of many everyday activities. Children with weak working memory skills often fail to remember vital information in classroom activities, and are slow to learn in key areas of the curriculum such as reading and maths. To their teachers, these children often seem as though they are not paying attention. Indeed, they are sometimes identified as having ADHD.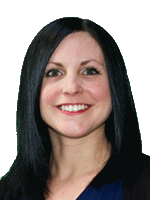 MRC CBU researchers Joni Holmes and Susan Gathercole have recently compared directly children with ADHD with those who have weak working memory skills alone. The cognitive and learning abilities of the two groups were remarkably similar. They shared common memory problems, poor academic progress, and were not very effective in abilities known as 'executive functions' which involve planning and controlling mental activities. However, they did differ in two key respects.  Children with ADHD were more likely to break rules and their behaviours were more impulsive and hyperactive, while individuals with poor working memory alone were slower to respond across many activities.
These findings have important implications for how best to support the learning needs of these children, who are found in most classrooms.  First, although children with ADHD are more difficult to manage within the classroom and therefore more likely to receive additional support than those with weak working memory alone, the learning challenges they face are very similar. They may therefore merit equivalent resources. Second, despite striking differences in their behaviour, the underlying cognitive problems of the two groups appear to be very similar. The same intervention approaches may therefore prove to be effective in boosting learning.
The article is published as open access and is available here.
Children with low working memory and children with ADHD: same or different?
Joni Holmes, Kerry Hilton, Maurice Place, Tracy Alloway, Julian Elliott & Susan Gathercole
Frontiers in Human Neuroscience, DOI: 10.3389/fnhum.2014.00976.