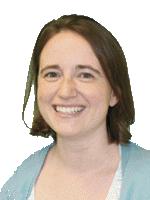 Polly Peers, Tom Manly, Duncan Astle, John Duncan and Andrew Bateman (Cambridgshire Community NHS Trust) have been awarded a Stroke Association grant to investigate the effectiveness of new on-line attention and working memory training packages for people who have had a stroke.
Stroke, a temporary block to the brain's blood supply, is the biggest single cause of long-term disability in the UK and affects approximately 150,000 people each year. Cognitive problems following stroke are common. This 3-year study will employ two researchers to evaluate both whether regular home-based online training is effective and, crucially, whether participants enjoy it and are motivated to continue.
The Stroke Association (http://www.stroke.org.uk) is the UK's leading charity for the condition and undertakes tireless fund raising to support research, resources for stroke survivors and their families, and campaigns such as FAST (Facial weakness? Arm weakness? Speech problems? Time to call 999).