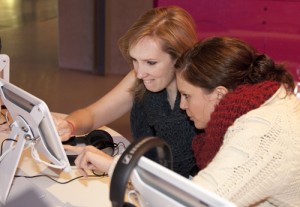 From singing to arguing and watching a film to crossing a road, all are helped by a good sense of hearing. But can your ears can be fooled and what happens when your hearing gets damaged.
Come along to get within ear shot of some amazing audio illusions, researchers and experiments. The Cambridge Science Centre are holding an evening of hearing-related actvities and talks, hosted by three CBU hearing and language researchers  – Matt Davis, Helen Blank and Phil Gomersall.
The evening will be held on Thursday, February 20th 2014 from 7:00-9:00 PM at the Science Centre in central Cambridge.
More details here.