What's going to b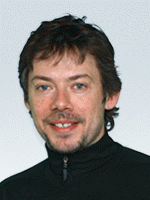 e the Next Big Thing in psychology – and how could current psychological research affect your life in the future? What are we discovering about how our minds influence our behaviour?
During an entertaining evening at the Dana Centre, South Kensington you can meet scientists whose research could inform the future of psychology, including the CBU's Tom Manly.
The event involves voting for your favourite ideas and 'speed geeking' (like speed dating but with scientists talking very fast) and promises to be a fun night out.
More info on the Dana centre website
Speakers:
Tom Manly, Medical Research Council
Daniel Frings, London South Bank University
Johanna Spiers, Birkbeck University
Katie Slocombe, University of York
Keon West, Goldsmiths, University of London
Natasha Madhewoo, University of Westminster
Sonja Carmichael, City University London
Vivien Ainley, Royal Holloway, University of London