You are here:
Home
>
People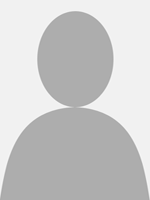 Tina Emery
Research staff, Memory and perception group
---
tina.emery@mrc-cbu.cam.ac.uk
01223 273710

Working on the NeuroCognition of Ageing project, I am mainly responsible for the longitudinal behavioural testing of volunteers. I am responsible in assisting in some of the administrative and organisational duties of the NCA group and occasionally still test patients in their homes.

Duarte, A., HENSON, R.N., Knight, R.T.,

EMERY, T.

, Graham, K.S. (2010)

Orbito-frontal Cortex is necessary for temporal context memory.

,

Journal of Cognitive Neuroscience, 22(8), 1819-1831. [Open Access]
LEE, A.C.H., Buckley, M.J., Gaffan, D.,
EMERY, T.
, HODGES, J.R. & GRAHAM, K.S. (2006)
Differentiating the roles of the hippocampus and perirhinal cortex in processes beyond long-term declarative memory: A double blind dissociation in dementia
,
Journal of Neuroscience, 26(19), 5198-5203
[Read More]
GRAHAM, N.L.,
EMERY, T.
& HODGES, J.R. (2004)
Distinctive cognitive profiles in Alzheimer's disease and subcortical vascular dementia
,
Journal of Neurology, Neurosurgery & Psychiatry, 75, 61-71
[Read More]