You are here:
Home
>
People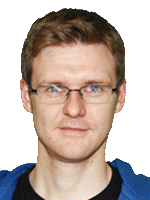 Philip Gomersall
Graduate student, Hearing, speech and language group
---
philip.gomersall@mrc-cbu.cam.ac.uk
01223 355294

I am conducting a part-time PhD that focuses on tinnitus in people who have a cochlear implant. Specifically the project focuses on an approach, often referred to as sound therapy, whereby particular sounds are used to alleviate tinnitus distress.

As well as being a graduate student I am an HPC-registered clinical scientist in Audiology and have a position at Addenbrooke's Hospital, performing diagnostic tests and rehabilitation of individuals with a range of audiovestibular pathologies.